Dragonwyck Web Design Testimonials
Here's what just a few of our satisfied clients have to say about Dragonwyck Web Design:
---
"We made ten thousand more dollars on the Tidefest Holiday Craft show than last year! OMG It worked!"
"It was from the door, food booths and artist booths. Everyone was happy! The FaceBook posts and all your pics with linking things worked so well. WOW! I so appreciate the work you put in. Dragonwyck Web Design boosted our Gig Harbor TideFest Arts and Crafts Fair event by thousands of dollars through their hard work and dedication to making above and beyond efforts. I am beyond impressed and thankful for the professional website, picture, web management assistance and technical support provided. The quick responses to my requests are immediate."
"I would recommend Dragonwyck Web Design to everyone! Because of them I look good as a director, our show is growing, our profits increased, and our customers accessed needed information easily. We have been using Dragonwyck for the past four years and each year they help us update our pages, introduce us to new ways of reaching people and keeps us up to date on current technology.
Big Thank YOU!!! -TideFest Team"
-Alyse Yeaman, Tidefest Director,
Gig Harbor High School, Tidefest.org
"The home page looks FANTASTIC!"
"Very excited about the site! You are doing a fantastic job. You have made a potentially very stressful process of putting together my first page manageable. And the results are beautiful!
Thank you."
Viktoria - Belly Dance Chicago
"My business has thrived since using Dragonwyck for our web services."
"Thanks again! We have gotten quite a few jobs from the website... it's been a great tool!"
Tom & Chessa Winter
Winter Construction
"You have helped make me so successful..."
"...that I cannot get around to paying my bills! Seriously, I am THRILLED with your service and what you have helped me with! They've got integrity and really want to make the site work for you."
Laura,
Aphrodite's Salon
"There are lots of choices when it comes to a web designer and hosting as we know. I experienced this when we started to set up GarageArt.com. I found the support, knowledge and impeccable follow up at Dragonwyck Web Design to be top notch. They truly care about their customers and you can be assured that your success rate will be higher by using their service."
- Steve Johnson, Garage Art LLC

---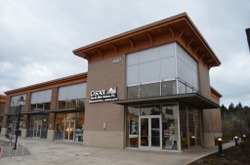 "Dragonwyck Web Design with its creator John Ohlson has been an excellent company for not just the creation of our web site but its maintenance. He has come up with many money saving ideas and ways to place our site on the top of internet search engines. I am so happy to have such abilities in our own home town of Gig Harbor."
- Keith Dahlhauser MD, FACS, Cascade Eye and Skin, P.C.
---
"I am so happy that I chose Dragonwyck Web Design for our website!"
"John is so knowledgeable and helpful. Before I found John I was intimidated by the website process, but he helped me every step of the way. His expertise has landed us on page one!!!!! Can't say enough about his abilities.
Highly recommend!" Karen A. - Crescent Valley Plumbing
---
"Now that I'm thinking about it, I have seen an increase in the number of calls or website contacts [since Dragonwyck optimized my site for SEO]! It's amazing what happens when people see you lol. I appreciate you so much!!
These results are really amazing. I'm excited to see where I'll be in another few months.
Thank you again. "
- Ellie Knasiak, Impressions By Ellie
---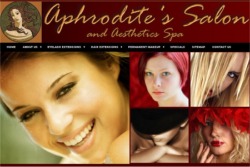 "I could not say enough positive statements about Dragonwyck Web Design. I am super pleased with my site and its progress. They are still working with me on fine-tuning things, take my calls immediately, answer my emails promptly and are VERY reasonably priced. They've got integrity and really want to make the site work for you."
- Laura, Aphrodite's Salon
"You are sooooooo good at this. We have been getting super compliments from a lot of directions. This is so much a pleasure, working with you.
I sort of dreaded it, but you make it really simple."
- Marian Fry
The Shepherds Center
"Just wanted to say Thank You!
Biz has been booming, over 700 visitors last month."
- Kim Wardle, Hair Extensions By Kim